The February (Astrology Podcast) Forecast
The February (Astrology Podcast) Forecast
Does it look like I'm freaking out? Because I was.
February Astrology Podcast
Last week, I had the honor of sitting with Chris Brennan and Austin Coppock on #theAstrologyPodcast to record the forecast for the month-ahead!
If you're familiar with The Astrology Podcast, you can imagine what a big deal this was. It's not just that The AstroPod (TAP) was part of that crucial transition time for me from long-time ametuer astrologer to professional – Chris is my teacher. And Austin's work has been foundational in my approach to incorporating astrological magic and the western occult tradition into my long-time "kitchen witch" practice.
If you'd told me in February of 2018 (right as I was preparing to attend my first NORWAC) I was going to be on TAP within 5 years there's no way I would have believed you. ...but maybe that's because I didn't understand zodiacal releasing back then?
You can watch the forecast on YouTube:
If you watch the video and like it, please be sure to give it a thumbs up, comment, and share it all around! It would mean the world to me, and I know TAP will appreciate it too.
---
Or, you can listen to it anywhere you listen to podcasts.
---
Myxticism, Volume 5
Of course, there's a monthly forecast that comes out here too. You can read that here in the 5th volume of Myxticism: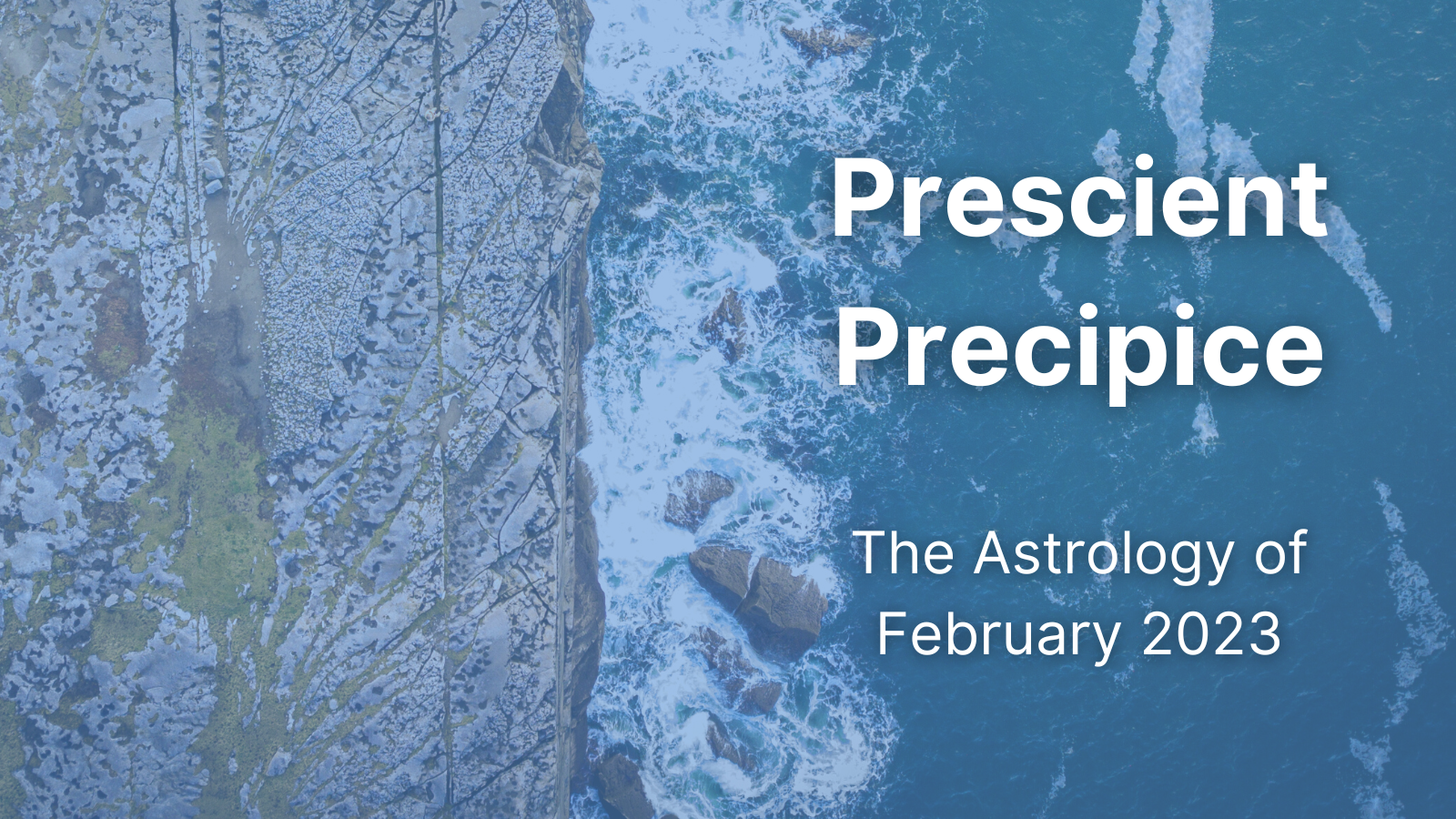 ---
Practice with the Planets
In-Person Class
February 12th - 6pm at Raven's Wing Magical Co.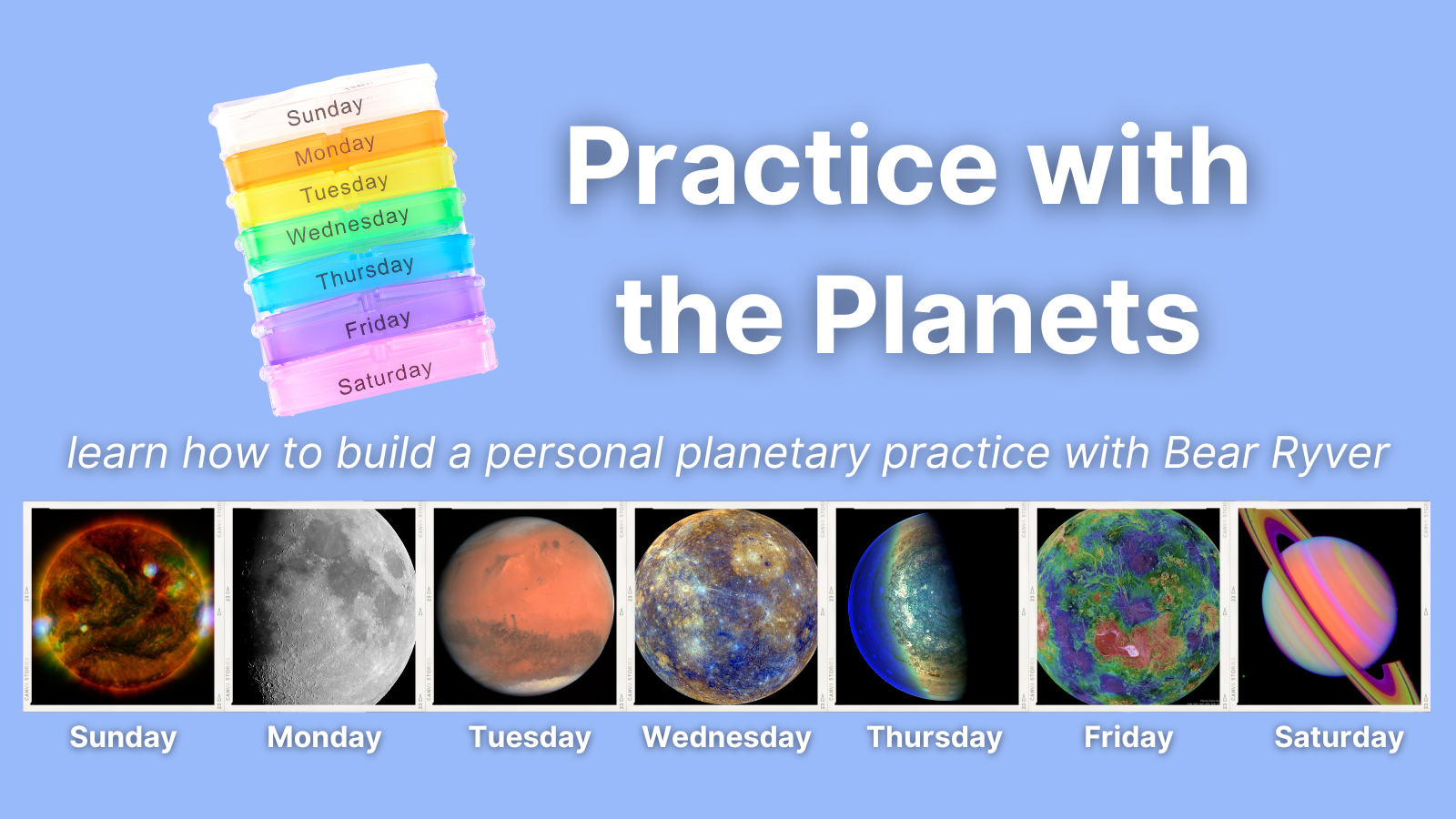 I'm teaching my first in-person class at a magic shop! Not just any magic shop, but the one where I got my very first reading, and most of the curious, crystals, candles – even a lot of the books I have on esoteric and occult subjects.
This one-off class is designed for those who'd like a gentle introduction to the idea of the planetary days and the planetary spirits/intelligences/beings associated with them.
Ticket sales are live now - you can get them here: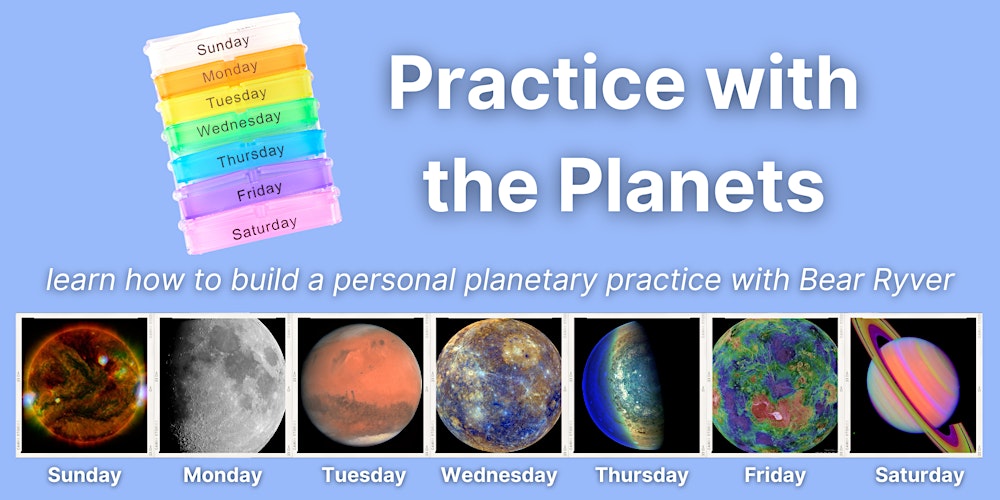 If you'd like to hear first when the full class series launches be sure you're signed up for my newsletter!
---
Have a question for Bear? Want to connect with other astrologers and astrology enthusiasts?
As always, I hope these words find and serve you well.
If you'd like to start a discussion or pose a question to your fellow members (and/or Bear) feel free to post down below!
If you'd like to reach out to Bear directly you can reach him at: contact@bearryver.com
---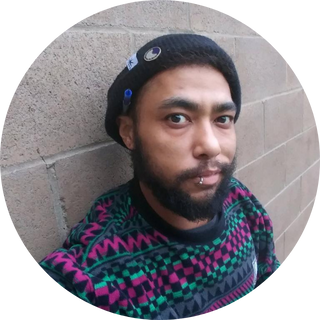 Bear Ryver is a professional astrologer helping his clients hone strategies for grounded growth and embodied empowerment by bringing them back to the BASICS. Winner of OPA's Most Promising Astrologer in 2018, Bear has lectured at conferences like NORWAC and ISAR. He holds certifications in Hellenistic, Electional, and Horary astrology, and specializes in Intersectional Astrology. He was a teacher for the Portland School of Astrology, and has volunteered as a mentor for AFAN. When he's not talking stars, or pulling cards, you can find him climbing rocks and playing guitar.