Bear like the Animal, Ryver like water
Bear Ryver, astrologer
Bear Ryver is a certified professional consulting and lecturing astrologer living and practicing on un-ceded Huchuin Ohlone land (aka the East San Francisco Bay Area) since 2018.
A queer astrologer with a focus on Intersectionality, Bear uses fierce compassion and wicked humor to helps his clients hone strategies for grounded growth and embodied empowerment by bringing them back to the BASICS – bravery, authenticity, sovereignty, courage, and stewardship.
Informed by his Intersectional Astrology work, in his analysis and delineation of chart configurations and transiting aspects, he strives to conspire with his clients in combatting cycles of systemic oppression and to act as an accomplice in enacting empowered agency – the kind that honors and understands that we're embedded in webs of interdependent relationships.
---
Where Bear Comes From
One Part Crunchy Granola, One Part Radical Queer Activist...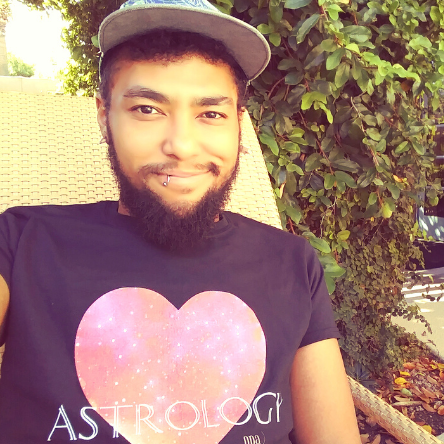 Hailing from the land of the Skagit people – and the county of the same name – Bear grew up playing in the woods and fields of a an All-American small town an hour north of Seattle. His early childhood experiences in nature, hiking, camping, and immersed in outdoor recreation are the roots of his orientation toward nature, adventure, ecology, biomimicry, and his quest to find ways to re-wild humanity through relationship with the planets and stars.
A California arts scholar, Youth Council then Board member of the Gay Straight Alliance Network, and Youth Speaker at the Bioneers conference, Bear spent his teens and twenties organizing queer community and activist campaigns across the Bay Area.
The juxtaposition between his small-town rural outdoorsy childhood and queer radical urban coming of age help Bear to relate to folks from a lot of different walks of life, and with varied political and social outlooks.
Bear draws heavily on his background and experience as a queer youth activist in his work today, just as much as he pulls from his knowledge of his (very diverse) ancestry and heritage(s).
---
Bear Ryver
award winning astrologer, magician, and reiki master
Bear Ryver, award-winning astrologer
Lecturer. Teacher. Mentor.
Bear is the 2018 winner of the Organization for Professional Astrology (OPA)'s Most Promising Astrologer award.
He went on to speak at the Northwest Astrological Conference (NORWAC) in 2020 and 2021, and recently spoke at the International Society of Astrological Research (ISAR)'s 2022 'Joining Hearts and Minds' conference.
Bear's also taught for the Portland School of Astrology, and has offered his time as a mentor for the Association for Astrological Networking (AFAN).
---
Bear Ryver, certified
He earned his certifications in Hellenistic and Electional Astrology from Chris Brennan's Astrology School. He also holds a Horary Practitioner certification from the School of Traditional Astrology. In 2019, Bear completed Kay Taylor's year-long practitioner's mentoring program Spirit Dance. He's also studied with Sonja Francis, Astrologer Coach.
You can learn more about Bear's certifications below.
---
Bear Ryver currently lives with his co-human and their two cats. His office is affectionately dubbed the House of Altars. When he's not talking stars you can find him climbing rocks and playing guitar.