Upcoming Events
Upcoming Events
In addition to consulting, writing, mentoring, and lecturing, Bear also teaches astrology. While his first formal course will be launching late in 2023 or early 2024, he's taught with the Portland School of Astrology, and is running his first small group class now.
While Bear is mostly behind the scenes this year, focused on writing for Myxticism, his book, and working on a special magazine edition, you can still find him here and there, facing publicly.
New events will be added as they're officially announced.
---
Practice with the Planets
8 Week Class Series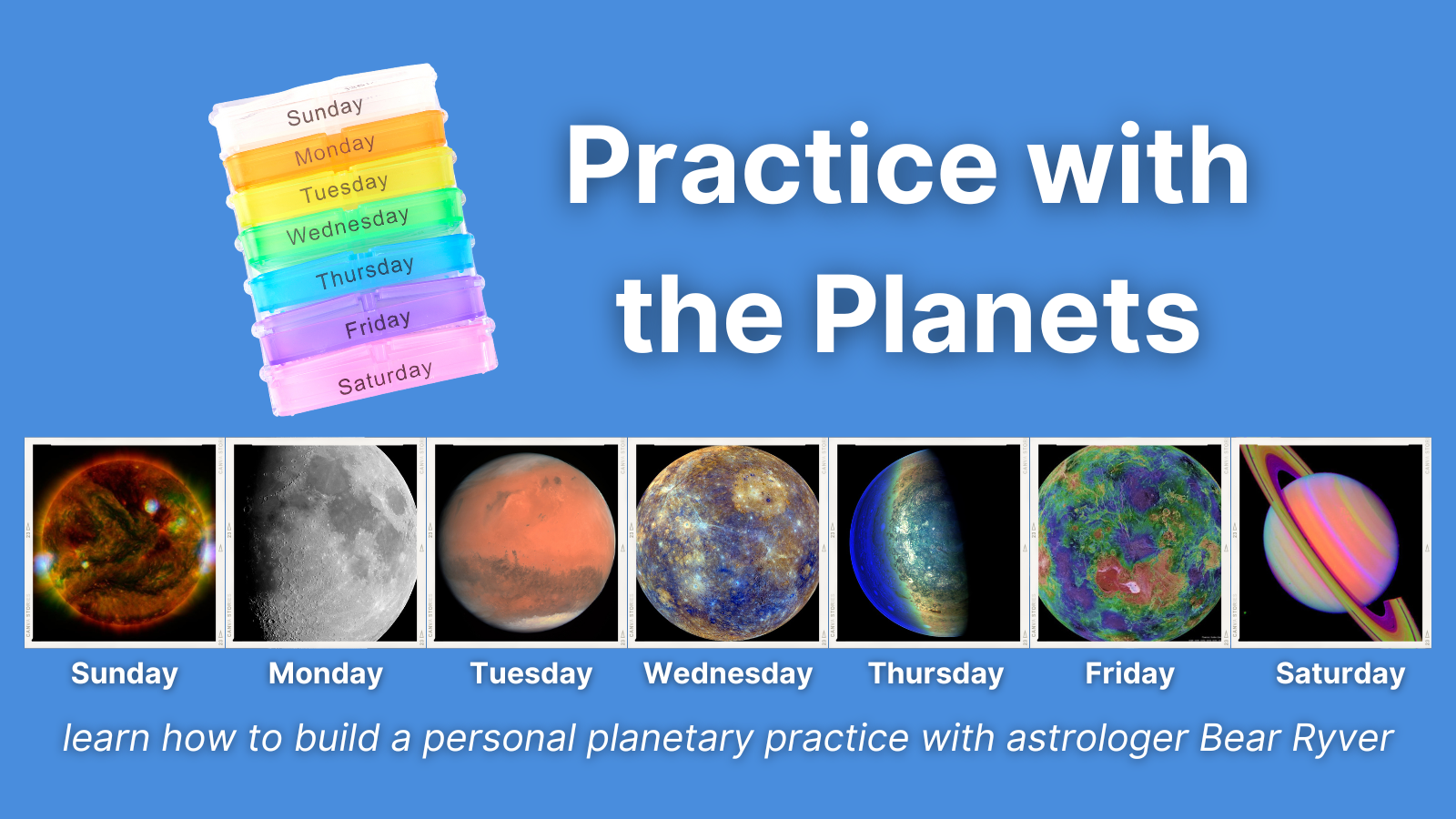 Raven's Wing Magical Co.
Oakland, CA
The first Practice with the Planets class went really well – and sold out! Huge thanks to everyone who came out and participated, you made the night really special!
Class series begins on Sunday March 12th at 6:00 pm. Suggested donation for tickets is $22 - $44.
---
Practice with the Planets - Online Course
Space is limited in the in-person classes, and there's been interest far beyond the capacity and geographic reach of the Raven's Wing run of courses. So Bear is working on an online course!

Add your name to the waitlist below:
---
Previous Events
Practice with the Planets
This class was such a treat! Sold out at max capacity, with lively conversation all around. A huge special thanks to everyone who attended.
This class was something of a full circle for Bear. Teaching a class at the place he got his very first astrology reading.
Sunday February 12th at 6pm
In this 90 minute workshop you'll learn how to build a practice with the planets from award-winning intersectional astrologer Bear Ryver. From tuning in to the frequency of the planets through ritual, art, and the food we cook in the kitchen, the possibilities for connecting with the planets through a personal practice are truly endless.
Bear will facilitate an interactive conversation about the planets building on participant's personal charts and preferences. You'll walk away with concrete steps to take to begin working with the planets, plus a handful of auspicious days to choose from for beginning your relationship with the planets and the planetary days.
---
Monthly Events
Live Chat
Each month, Bear hosts a live chat. It's free to attend and open to the public. Patrons have an opportunity to vote on upcoming live chat topics, and anyone with a Myxticism membership can ask questions ahead of time if they can't attend live. All live chats are recorded and the replays are available for members and patrons to view.
February's Live Chat: Friday the 3rd at 7:15pm PST
Register to attend February's live chat. Based on the Patron poll we'll talk a a bit about about working with the planetary days and the astrology of the month ahead.
Come as you are, it's always a casual get together. You're welcome to bring your chart and personal questions too.
Click here to visit the members page and watch the live chat replay.
---
Have a question for Bear? Want to connect with other astrologers and astrology enthusiasts?
As always, I hope these words find and serve you well.
If you'd like to start a discussion or pose a question to your fellow members (and/or Bear) feel free to post down below!
If you'd like to reach out to Bear directly you can reach him at: contact@bearryver.com
---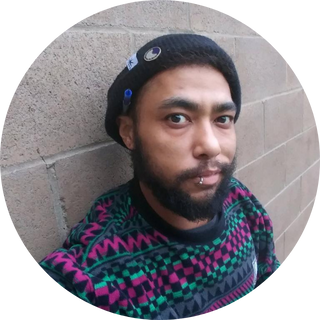 Bear Ryver is a professional astrologer helping his clients hone strategies for grounded growth and embodied empowerment by bringing them back to the BASICS. Winner of OPA's Most Promising Astrologer in 2018, Bear has lectured at conferences like NORWAC and ISAR. He holds certifications in Hellenistic, Electional, and Horary astrology, and specializes in Intersectional Astrology. He was a teacher for the Portland School of Astrology, and has volunteered as a mentor for AFAN. When he's not talking stars, or pulling cards, you can find him climbing rocks and playing guitar.