First Time?
Appointments for first-time consultations and new clients.
Welcome New Clients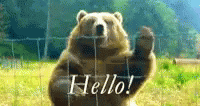 Hey there, glad you're here!
I'm stoked that you're interested in a session and excited for the chance to get to meet you. Honestly, I'm thrilled for you that you're on your way to experiencing the many benefits of astrology for directly.
While I enjoy talking to just about anyone about their chart and the stars, what I love is know that the folks who find their way here go on to connect with the best astrologer for them – whether that's me or someone else.
Beginning in 2023, all new clients will be asked to begin with a natal chart reading.
After several years of consulting I've found that I'm able to deliver more concise, accurate, and valuable timing / forecast, electional, and horary services to clients after getting to understand their natal chart better.
If you're a new client hoping to have a solar return reading, you'll find a New Client Year Ahead option that gives us more time to develop a shared understanding of how you've been living with your chart so far, so that we can dive deeper and return with more valuable pearls of wisdom for you to work with in the months ahead.
---
How to choose the best astrologer for you.
So, how do you choose the best astrologer for you? And the best astrologer for your question at this particular moment?
Generally, I'd recommend you:
Check out their work. Listen to some podcasts, watch a YouTube video, read forecasts / horoscopes / blog posts... get a sense of what that astrologer is about.
Ask around. Might be you know someone who's had a session with them, or knows someone who has.
Check out their credentials and studies. Look for mention of teachers and schools, or lists of recommended reading and citations in blog posts or articles.
Trust your body and instincts. If you feel inspired, empowered, and excited about life when you listen to or read that person's work that's a good sign that working with them in a consultation will be beneficial.
Reach out to them and ask them whatever it is you still need or would like to know. Of course, this isn't the right place to ask for questions about your chart, but instead about what it is you'd like an astrologer to look at or help you with.
Bonus: if you take step #5, you'll find that the process of articulating your question and what it is you're seeking from the session will likely be beneficial in its own right.
---
Learn more about Bear and his Work
You can learn more about me, my credentials, and find links to my testimonial and consultations page from my bio page:
---
Book a First Time Consultation with Bear Ryver
If you're ready to book a session with Bear, you can book your New Client consultation below.
---
How to Get the Most out of an Astrology Session
Awhile back a client of mine let me know that they'd found an episode of The Astrology Podcast to be really useful in prepping for their session. Perhaps you will as well.
---