Let's Link Up
Connect with astrologer Bear Ryver
Upcoming Events
Practice with the Planets
Live and in-person at Raven's Wing Magical Co. in Oakland, CA on Sunday February 12th at 6pm, Bear will lead an interactive discussion about building a practice with the planetary days. Tickets are available on a sliding-scale basis.
Add your name to the waitlist to for the online course, coming soon!
---
Myxticism: Mixed Mysticism
---
Other Content
---
Consultations
---
Events & Appearances
---
Connect with astrologer Bear Ryver
For general questions, email: contact@bearryver.com
You can find Bear on Twitter, IG, TikTok, and Facebook with the handle: @bearryver.
On YouTube: @astrologerbearryver
---
Support
---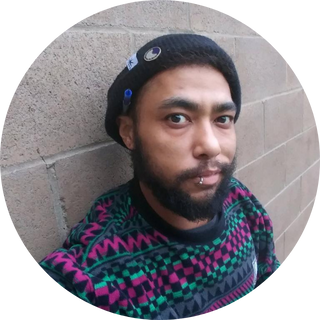 Bear Ryver is a professional astrologer helping his clients hone strategies for grounded growth and embodied empowerment by bringing them back to the BASICS. Winner of OPA's Most Promising Astrologer in 2018, Bear has lectured at conferences like NORWAC and ISAR. He holds certifications in Hellenistic, Electional, and Horary astrology, and specializes in Intersectional Astrology. He was a teacher for the Portland School of Astrology, and has volunteered as a mentor for AFAN. When he's not talking stars, or pulling cards, you can find him climbing rocks and playing guitar.